Fencing Fox is official partner of Tournoi de Villemomble

---
Fencing Fox is official partner of Circuit des Jeunes Lames in Ciney, Belgium, March 7th and 8th 2020.

---
Results Challenge de Senlis- Circuits Hauts de France
---
Fencing Fox has a new server version.
This version is available from the online shop, and allows collaborative work with several computers on the same competitions. It also enhances the robustness of the system.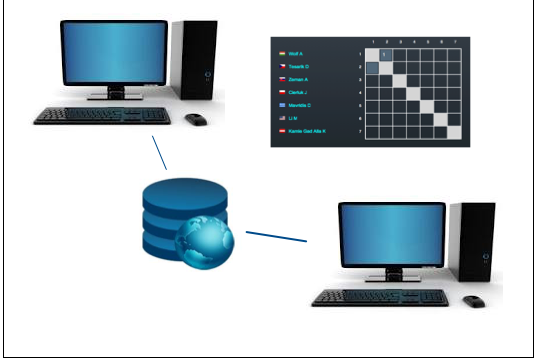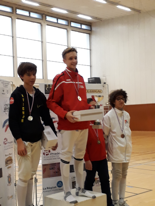 Hit by hit on screen when the software is connected to a scoring machine

New Fencing Fox trailer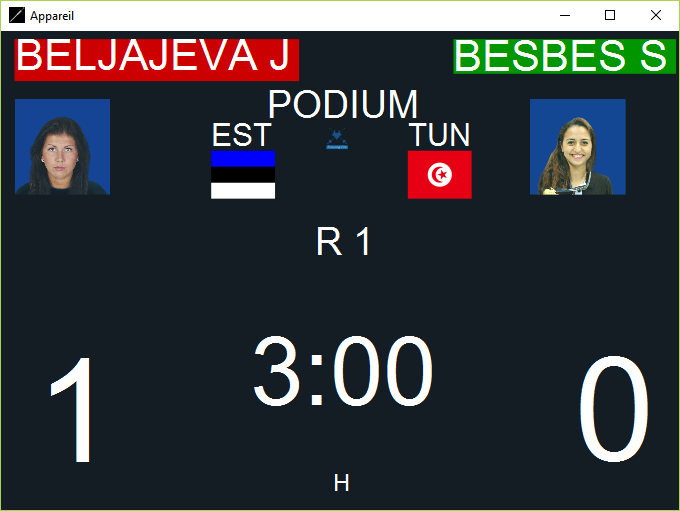 Discover how to run a full fencing competition in one minute 34 seconds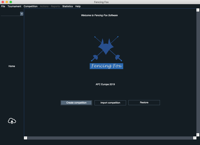 Championnat de France Handisport in Nimes June 8th and 9th 2019
Results on : https://www.fencingfox.com/resultats?nom=NimesCDF2019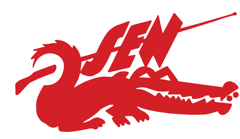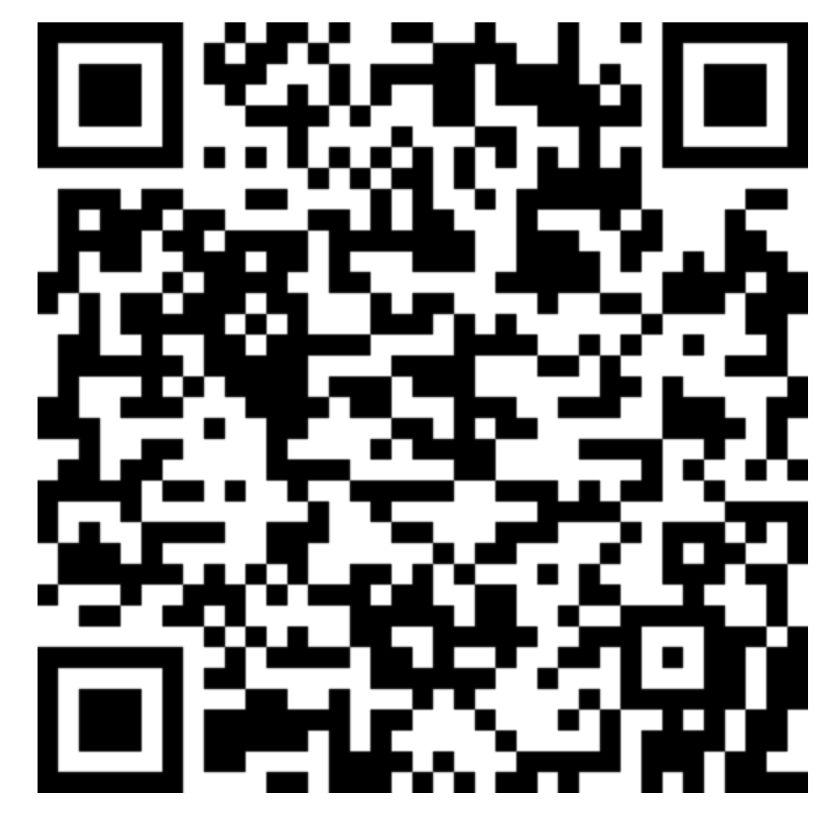 Championnats de France M17 foil in Narbonne May 18th and 19th 2019
Fencing Fox has been used in server mode to synchronize 2 areas results through the cloud.
Results are available.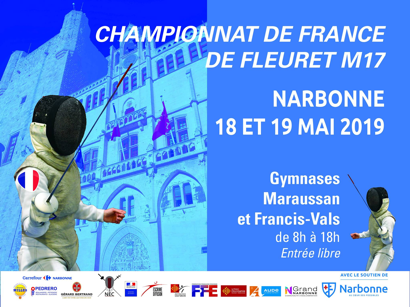 Results of Challenge International Handisport de Sarrebourg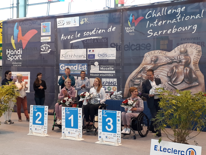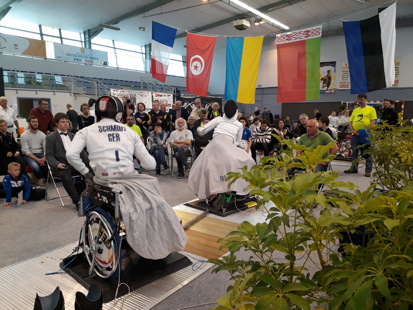 The Challenge was using 10 connected pistes to monitor the progression of the competition on the displays in real time.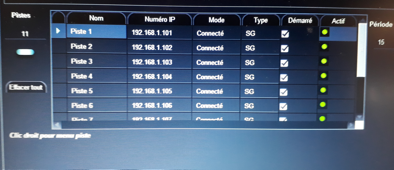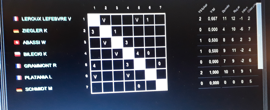 ---
Fencing Fox was used for Circuit National Elite Epée Senior in Nimes, France on April 13th and 14th.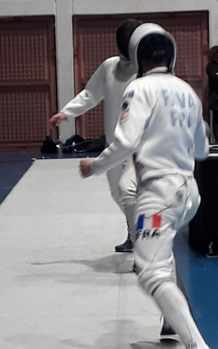 Results of Trophée Chardonneau in Antibes - Saturday March 16th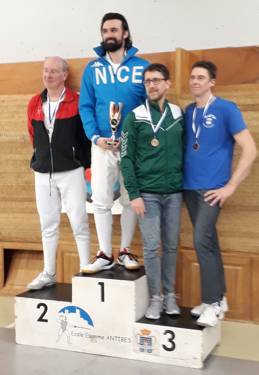 Results of la Roquette sur Siagne March 10th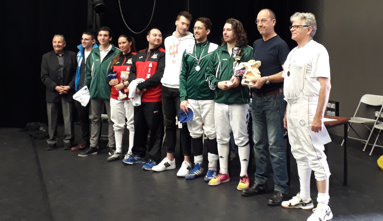 The Pescalune 2019 tournament in Lunel has demonstrated the use of the server version on a real competition (146 fencers in one day). 2 computers were used in sync to enter results.
---
Fencing Fox will very soon release a server version. This will allow storing competitions in a database as weel as collaborative input of scores distributed on several computers. Here is a preview
Results of Tournoi des Pitchouns and of Tournoi Dutot in Toulouse (M15 sabre only - January 26th and 27th)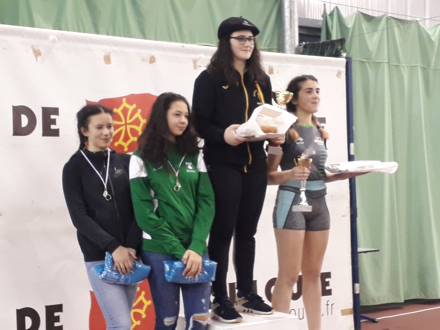 Results of Challenge de la Ville de Senlis and Tournoi de Zone Nord (Foil and sabre U15 - January 19th-20th)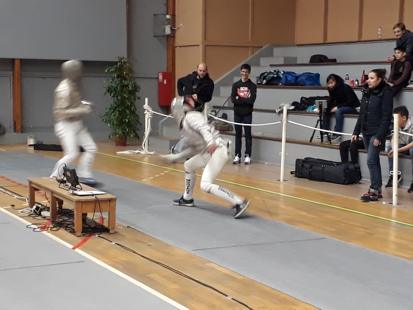 Results of Circuit National handisport in Joinville (January 12th and 13th)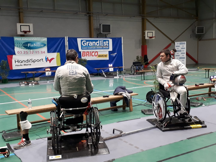 Fencing Fox is now available for 3 new languages : Chinese, German and Russian.

November 3rd 2018 : First competition with complete score inputs through smartphone for Circuit Regional d'Occitanie in Nimes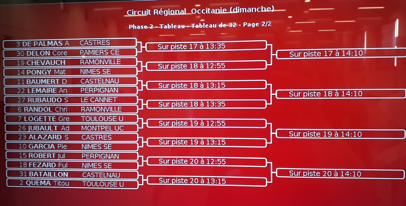 ---
October 3rd 2018 : Fencing Fox is now available in Spanish.
.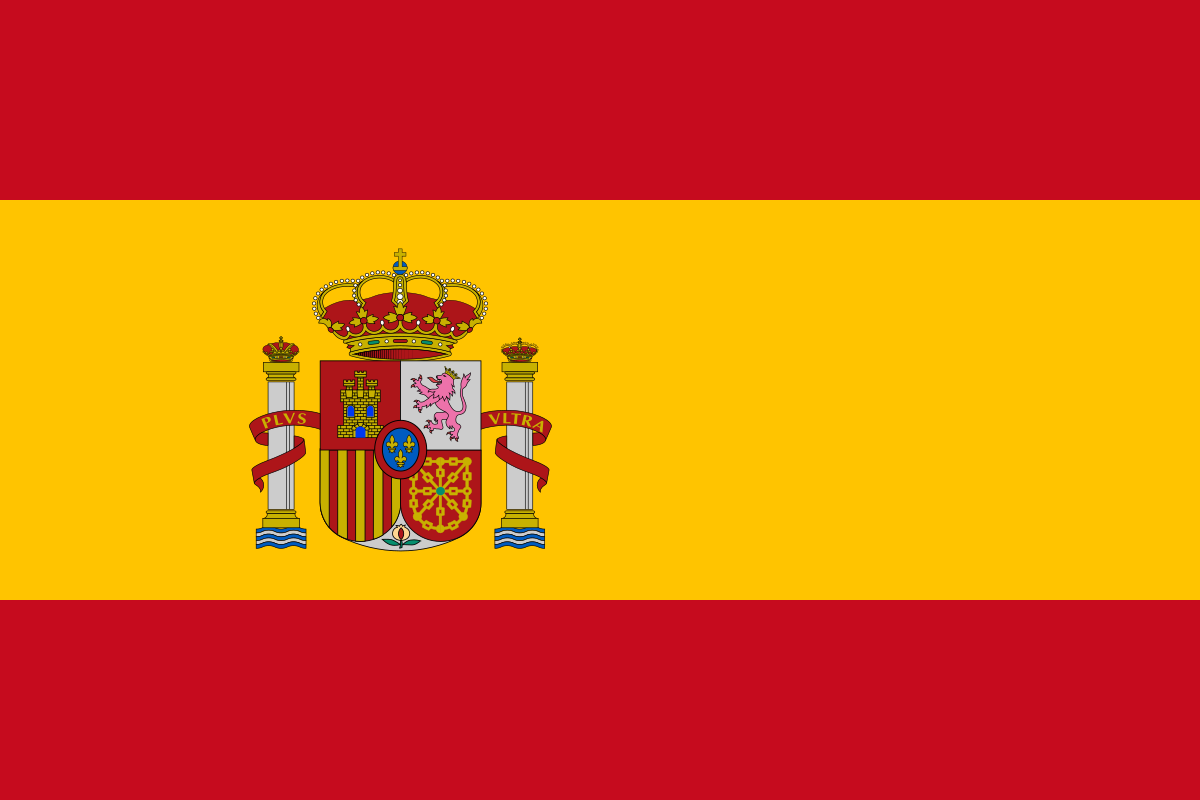 ---
Fencing Fox was used in parallel to mangage Memorial Ferdinand de Martinengo
https://www.fencingfox.com/resultats?nom=Martinengo2018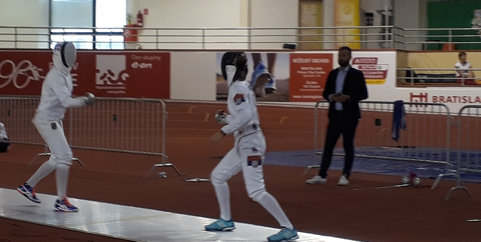 ---
July 15th: IWAS Wheelchair Fencing World Championships U23 and U17 results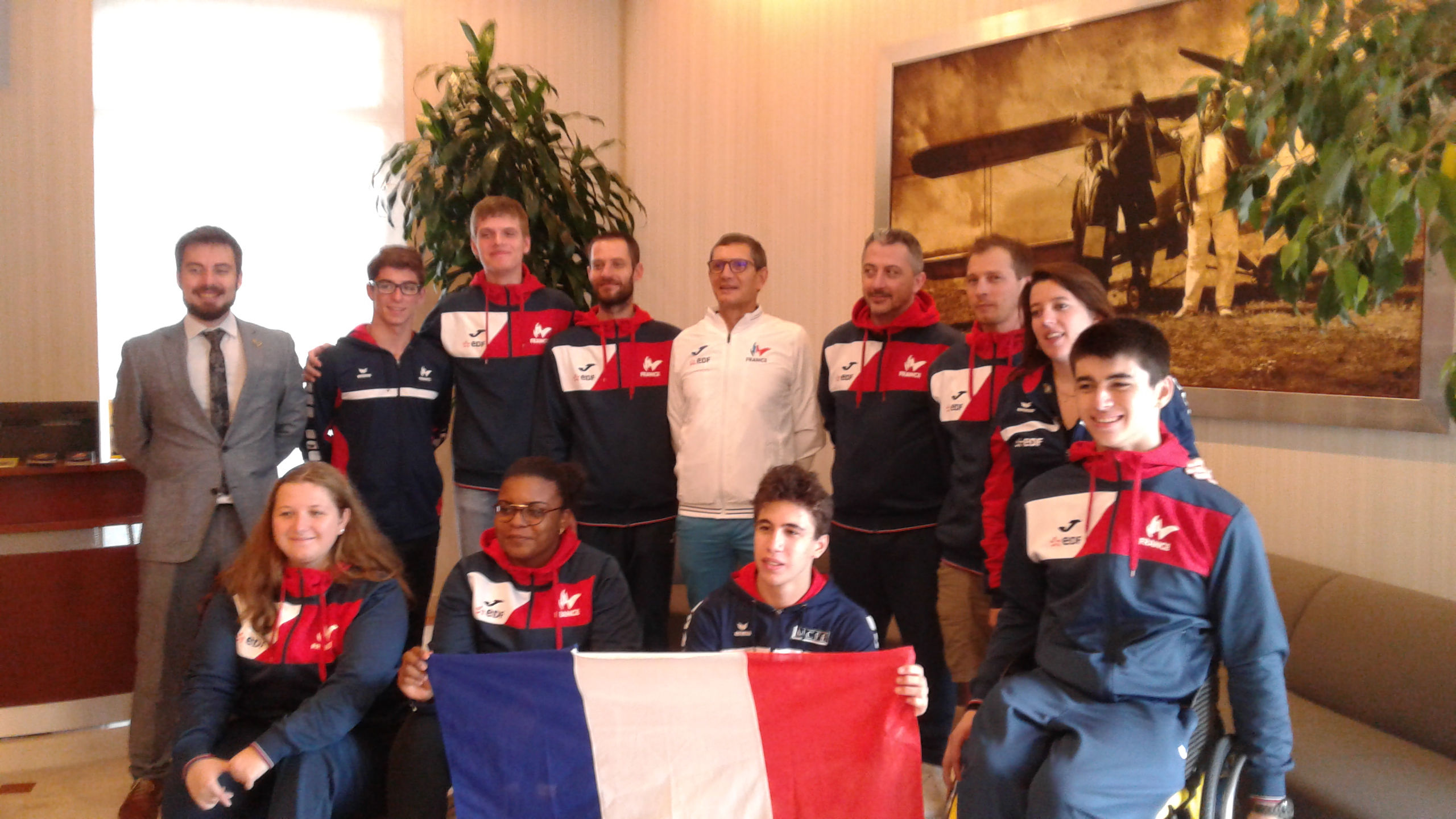 ---
June 12th 2018 : Fencing Fox has received FIE final homologation.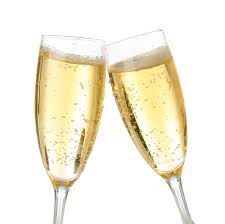 ---
Challenge International de Sarrebourg : results 2018.
Associated IWAS Satellite Tournament : 2018 results.
The competition was using simultaneously 10 scoring machines connected to Fencing Fox. Displays were showing 2 simultaneous competitions together with fenced places and derived competition (Tableau B).
---
The user guide for entering results with a smartphone connected to the software is availble in French and in English. The new general User Guide 2018 is available in French
---
April 15th 2018 : Tournoi des Joinvillais
IWAS Wheelchair Fencing Satellite Competition
---
February 18th 2018: Challenge de Senlis results
---
Fencing Fox already implements the new FIE standard dor XML result files (version 3.3).
It is possible to view your own XML results (from any software) by uploading it on Fencing Fox secure link.
---
January 14th 2018 : Results of Tournoi Interligue de Miramas results using Fencing Fox are here
December 20th 2017 : Results of Samorin tournament are here
December 10th 2017 : Results of Schiltigheim Christmas cup are here
December 4th 2017
The software was used for the swiss federal team tournament in la Chaux de Fonds.
Results are on the club's web site or here
---
June 30th 2017 : The new online version is up to date with the new French category rules.
The reference document is available here.
---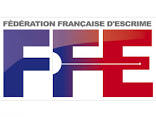 The French Fencing Federation has agreed the Fencing Fox software in January 2017. It has selected Fencing Fox to manage U15 French Championship on June 16th 2017.
Official results are here
---
June 3-4 2017 : Results of Challenge International de Sarrebourg are available here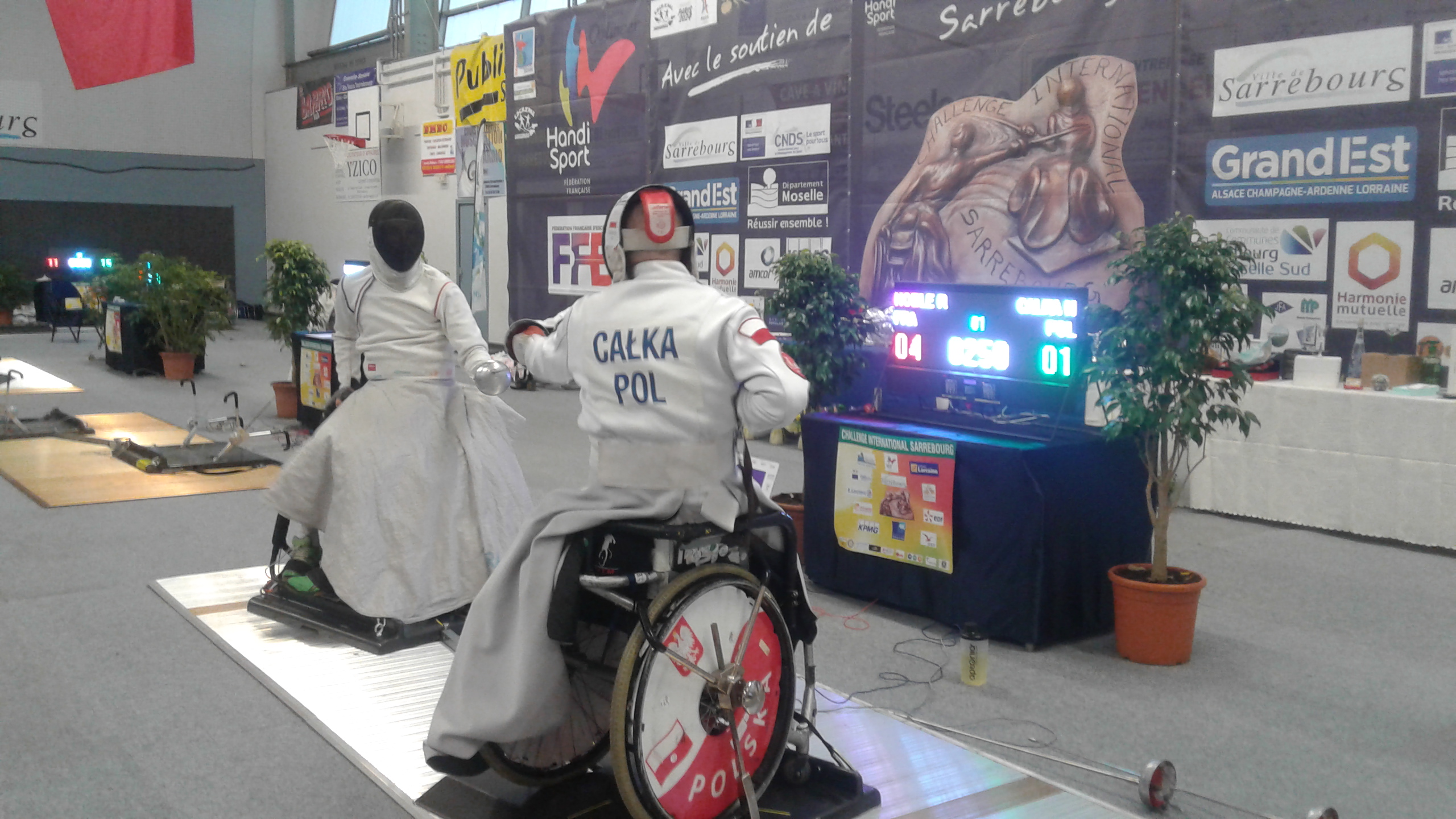 ---
May 19th : a first version of the SmartApp is avialble. It allows direct input of results using a SmartPhone in connection with Fencing Fox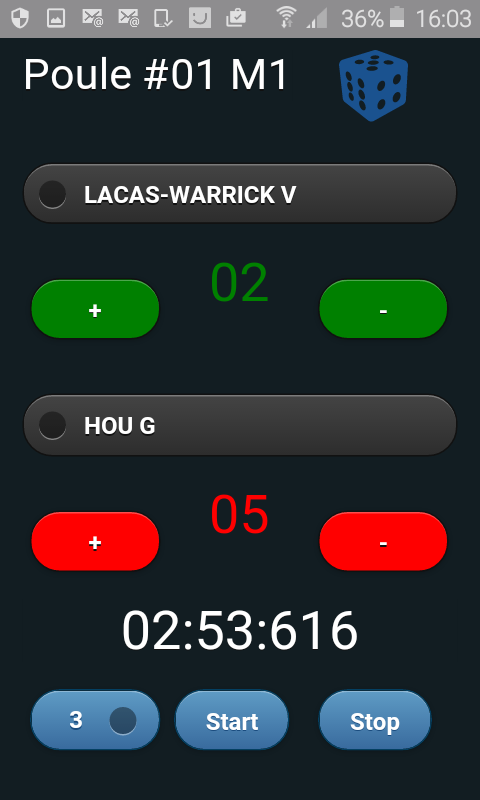 ---
March 20th 2017 : The diaporama version for raspberry Pi is available for download.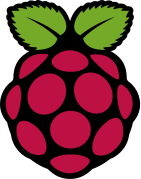 ---
Results of Championnat PACA M17 March 4th and 5th 2017
---
Referees table in Championnats de la Méditerranée January 27th -29th 2017 in Marseille.
Results of Championnats de la Méditerranée
---
Results of Zone Sud Est competitions in Mandelieu, December 4th and 11th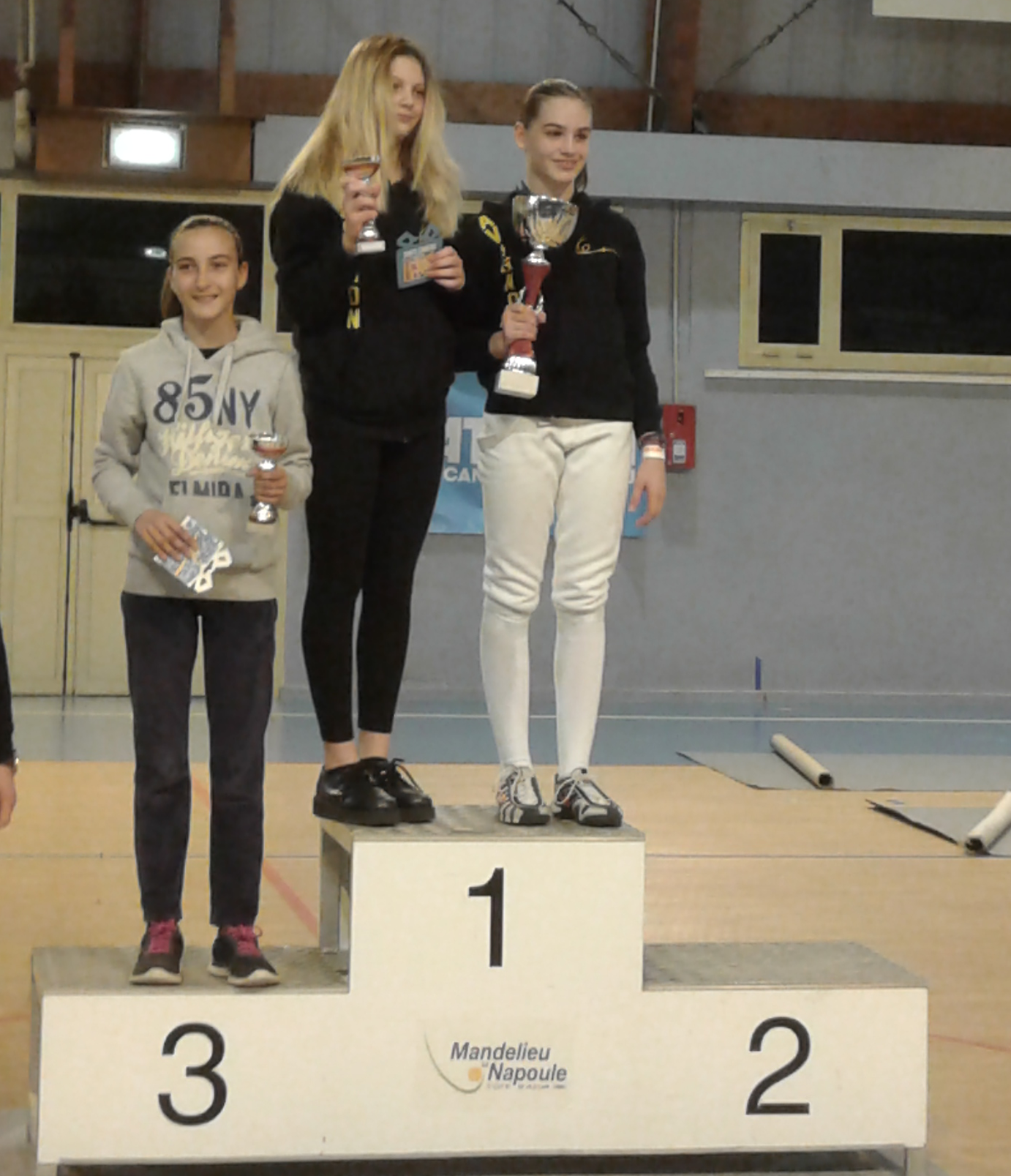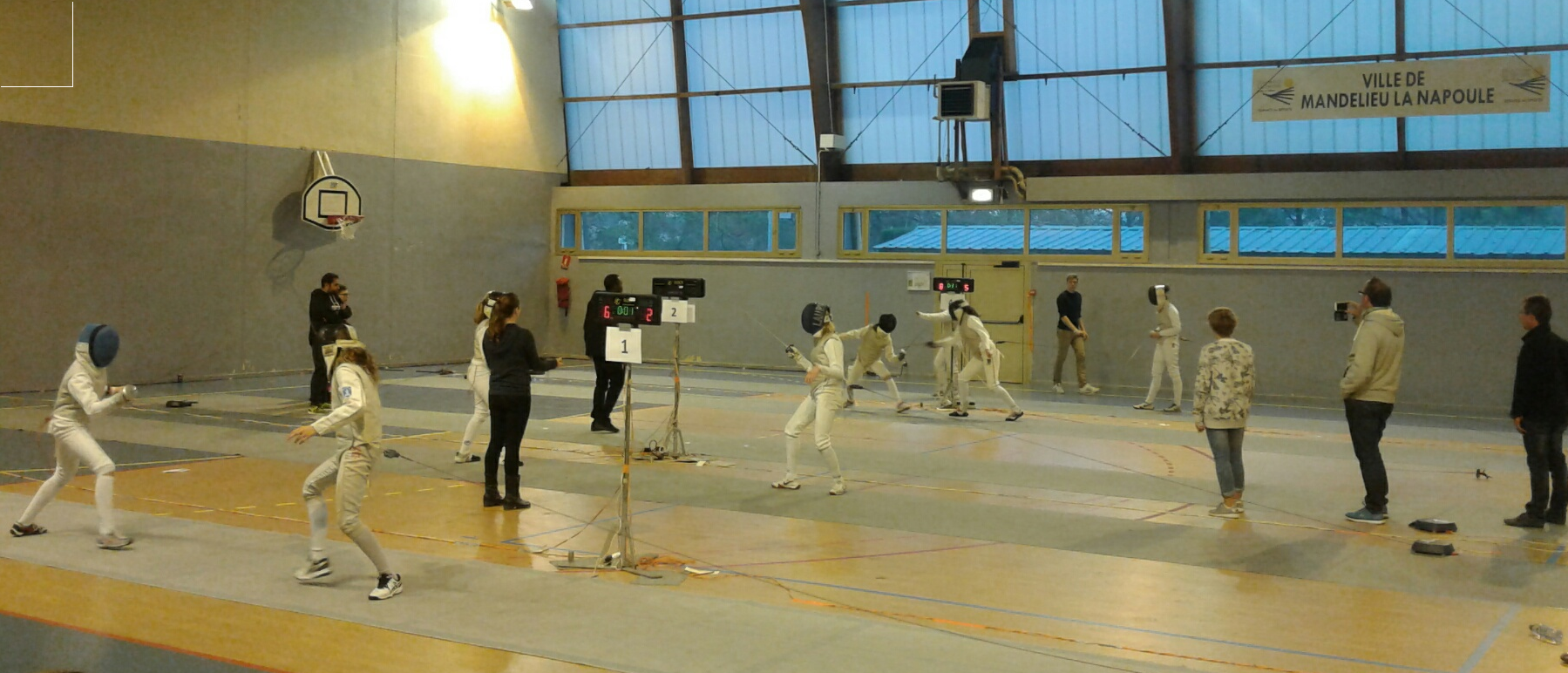 ---
Results of 19th Flemish Open in Gent , October 16th.
---
The first competition on Mac was held this week-end in Open de Poitiers with 186 participants.
Results are available here as well as on the club web site : https://stadepoitevin-escrime.fr
---
Screen capture showing upper team selection using the diaporama on a remote machine (Flash swf file).
---
May 9th 2016 : Coupe de Printemps Schiltigheim
May 1st 2016 : Critérium Régional du Cannet Rocheville
April 17th : Challenge Departemental de Sabre ASPTT Dijon
April 11th : Results of Tournoi International des Joinvillais (Handisport)
---
March 21st : Results of Championnat d'Alsace
---
Match 7th : the software is now compatible with Handisport competitions.
---